My name is Joanna Polanska. I'm a certified Therapist of Rapid Transformational Therapy® (RTT®) and a certified Hypnotherapist .
Since I remember, I always loved helping people.
I discovered some time ago that it is actually my life purpose, given that my highest value in life is to spread LOVE.
I live my life with love and compassion to others. It's my passion to help You with your healing journey and my absolute desire to make this world better and happier.
Remember that everything starts with You!
In order to be loved you need to love yourself first.
In order to be happy you need to find happiness within you.
My favourite quote is:
"You will Bloom if you only take the time to water yourself"
So take care of you and everything around you will start to Bloom.
With love
Joanna ❤️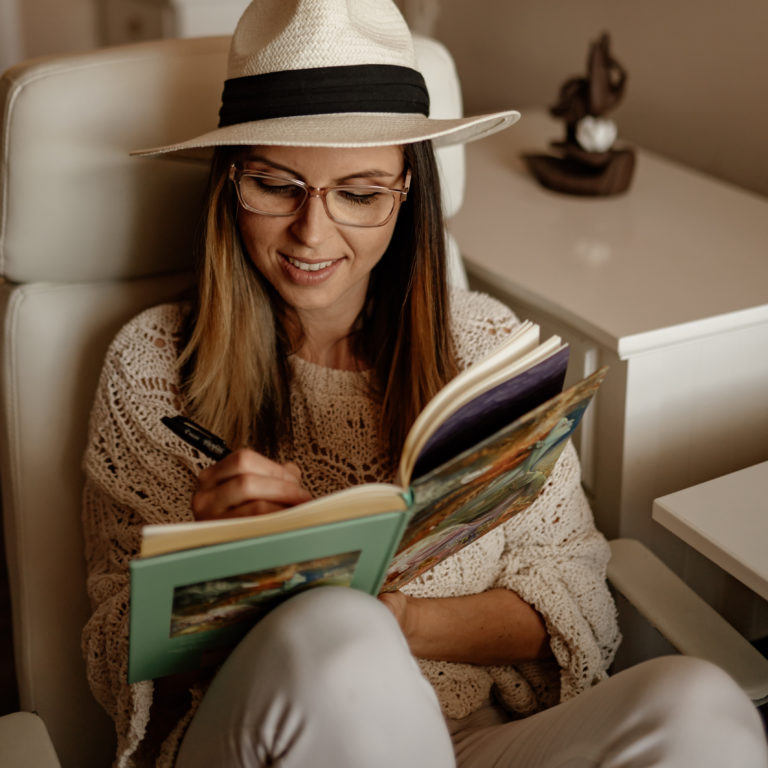 ❤️ My mission is:

To help you understand yourself on a deeper level.

To give you freedom from any mental and physical blocks,

by digging deep into your subconscious to release all the negative beliefs, fears, and behaviors that have been holding you back. 
"Believing in yourself provides the ability to make essential shifts and changes for an extraordinary and exceptional life. Self-belief is the main ingredient for happiness, peace and prosperity. Every human can have and deserves all three. The power of self-belief enables radical transformation on every level; physically, mentally, intellectually, and spiritually"
~Caren Paskel



melinda
Joanna is a true professional who really cares and goes out of her way to understand and explain everything during her sessions. She was very quick to get to the bottom of my issue, coupled with an understanding of how it had developed in the first instance. During my session, I began to realise how throughout my life I had developed my problem, and why it so often left me feeling overwhelmed. Joanna recognized this and comforted me with her wise words and expertise, which made me feel totally relaxed throughout the session.
When the session was finished, I felt a great sense of relief and I knew immediately I was on the road to a full recovery. Thank you so much, Joanna, you really are a special lady with unique coaching and healing skills. I highly recommend.
nicole
I can highly recommend Joanna as a RTT therapist. Jo is a such a heart warming, compassionate, knowledgeable, professional and understanding beautiful person inside out. I felt very safe talking to her. She takes her time to listen and puts so much effort into her sessions. Already during the intake call we discovered underlying beliefs that were holding me back. My back pain (the issue I came to see her for) decreased afterwards by 50%. Actually, the next day after work I noticed that I wasn't in agony at all. Usually, an hour into work and the pain was unbearable. The session itself was life changing! It's been a few weeks since then and I am pain free, speaking my own truth, transforming as the days go by and making my dreams come true! Thank you again, Jo! You are amazing! I will be forever grateful 💜 🙏
radek
I had pleasure to attend a session with Joanna. It was really great and unforgetable experience, where I managed to realease my hide feelings which helped me to move forward in my life. Joanna took care of me during my treatment. She was always ready to give priceless advice and I wasn't left alone after session. Also You can feel straight away that Joanna wants to help you and she doing her job with passion. My experiance is 10/10.
Based in Aberdeenshire (UK)
Appointments available:
Online or Face to Face
For Polish speakers
Porozmawiajmy po Polsku
Nazywam się Joanna Polańska.
Od 17 tu lat mieszkam w przepięknej i magicznej Szkocji.
Jestem certyfikowaną terapeutką Rapid Transformational Therapy® (RTT®) oraz certyfikowaną Hipnoterapeutką.

RTT jest wspaniałą terapią która łączy w sobie hipnoterapie z psychoterapia, NLP i CBT. Opiera się głównie na pracy z naszą podświadomością.

Najpierw podczas hipnozy znajdujemy przyczynę problemu a następnie wyrzucamy stare przekonania i zamieniamy je na nowe.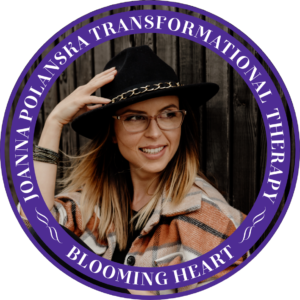 Odkąd pamiętam, zawsze uwielbiałam pomagać ludziom.
Jakiś czas temu odkryłam, że to co lubię robić najbardziej jest też moim celem życiowym.

Moją pasją jest pomóc Ci w Twojej drodze do szczęścia i uzdrowienia a  moim absolutnym pragnieniem jest aby ten świat był lepszym i bardziej szczęśliwym miejscem. 
Kieruje się w życiu wieloma zasadami i wartościami ale najważniejszą z nich jest miłość i wsparcie dla tych którzy tego potrzebują.
Wiem jak ważne w życiu jest to aby żyć w zgodzie ze sobą i podążać za głosem swojego serca. Ale wiem również że nie zawsze wydaje się to możliwe. 
Dlatego tu jestem. Chcę pokazać Ci że możesz osiągnąć wszystko czego zapragniesz i masz w sobie siłę nie do zatrzymania. Możesz uwolnić się od przekonań które zaburzają Twoje życie i nie pozwalają Ci osiągnąć pełni szczęścia.
Wszystko zaczyna się od Ciebie!
Aby być szczęśliwym, musisz najpierw znaleźć szczęście w sobie ❤️.
Aby znaleźć miłość, musisz najpierw pokochać siebie ❤️
Jeden z moich ulubionych cytatów brzmi tak:
"Rozkwitniesz, jeśli tylko poświęcisz czas na podlewanie"

( "You will bloom if you only take a time to water yourself")
Zadbaj więc o siebie, a wszystko wokół ciebie zacznie kwitnąć.
Jeśli czujesz że jestem osobą która może Ci pomóc skontaktuj się ze mną.
Terapie przeprowadzam zarówno w języku polskim jak i angielskim. Dystans też nie jest problemem. Operuje w głównej mierze online. Ta forma jest tak samo efektywna jak terapia na żywo.
Jeśli masz jakiekolwiek pytania, jestem tutaj.
Z miłością
Joanna